How does a Modula automated warehouse work?
Since 1987, the Modula automated vertical tray warehouse has optimised the warehouse logistics of every company in any industrial sector.
Modula is a specialist in design and construction of automated warehouses for intralogistics, to guarantee better quality storage and efficient, economical picking.
It all stems from the "goods-to-man" principle, when products go to the operator, not vice versa (as is still the case in warehouses with traditional shelving).
The Modula vertical warehouse simulates the movement of a lift. The operator uses the Copilot to call the goods to be picked up, the Modula knows which tray to find the various items in and delivers those trays directly to the bay, ready for pick-up.
Equipped with internal trays with a payload of up to 990 kg, the Modula vertical warehouse offers storage of spare parts, products, packs and crates, saving up to 90% of floor space and improving safety for items and operators.
Depending on the size and structure of the warehouse, different product types are available: automated vertical warehouses and automated horizontal storage solutions.
No further need for ladders, mezzanines, stools or trolleys! Instead, operators can call up the goods they need with just one click, then receive them at their fingertips. No more stress, fatigue or incorrect postures. No more mistakes and no more clutter.
Types of Modula automated warehouses
Automated warehouses offering integration with all ERP systems
Ideal for tall structures, automated vertical warehouses are made of steel and are equipped with a motorised central elevator. Their main benefits of our automatic vertical storage systems include savings on space and keeping products neat and tidy.
If you don't have enough height available, automated horizontal warehouses are the most suitable solution, with the best possible performance. No great height is required, our automatic horizontal storage solutions are ideal for rapid and intensive picking
By connecting the Modula WMS software to your corporate management system, you have an indispensable tool for all your supply chain management requirements, with huge benefits in terms of savings, efficiency, safety and cleanliness.
The Modula product models include the Modula Lift,Modula Slim and Modula OnePick automated vertical warehouses to store goods vertically, but also the Modula HC horizontal carousel warehouse, ideal for all companies whose plants are not tall enough but want to continue using automated storage solutions. In addition, it is possible to increase the performance of Modula automated storage systems by installing different types of options that can increase productivity, simplify picking operations and protect operators.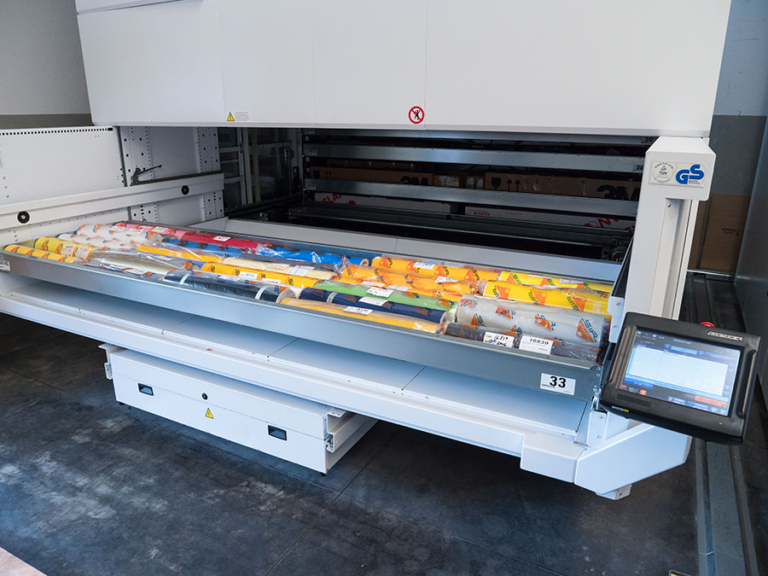 Benefits of Modula automated vertical warehouses:
Save up to 90% of occupied floor space
Save time on picking operations
Use software integrated with corporate information systems (ERP)
Maintain constant control over goods movements, picking and refilling
Draw up an inventory with just one click without impeding operations
Increase picking accuracy, with a lower error rate
Modula vertical and horizontal warehouses offer:
Ad hoc solutions for all types of warehouse
Rapid, safe implementation into your warehouse workflow
The option to increase your number of warehouses
Staff preparation for hardware and software training
Outstanding pre- and after-sales assistance service
Two decades of experience in integration between Modula WMS and ERP
Quick and easy integration with other technologies
Technical and commercial presence across Italy and internationally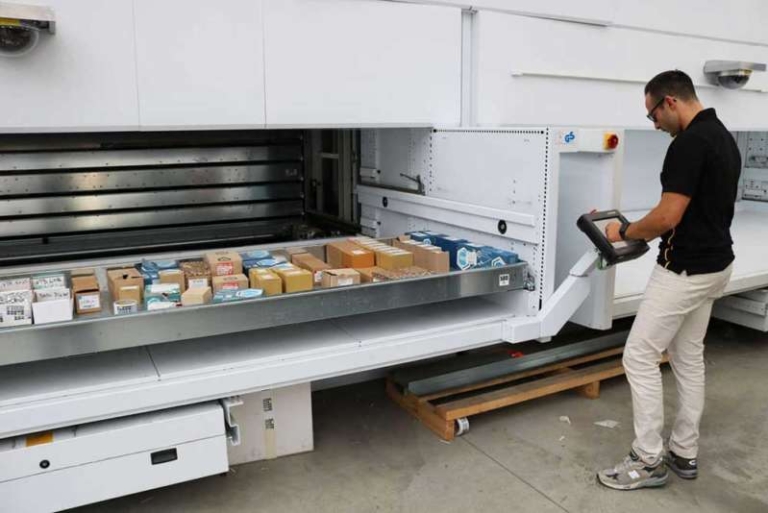 Long dreamed of optimising your supply chain?
Looking for a clean and tidy warehouse, to improve the working conditions of your employees and for higher performance in terms of picking?
Modula is just that: an automated storage & retrieval system (ARS warehouse) that replaces traditional warehouses and shelving, making picking faster, more efficient and cheaper.
Whatever sector your company is in, our products can help you optimise warehouse logistics according to the goods-to-man principle.