Reduces warehouse management costs and organising while simultaneously increasing both efficiency and productivity: this is one of the main goals many companies are aiming for. Warehouse management, maintenance and organisation costs are often high, and reducing them without necessarily having to sacrifice efficiency can be fundamental to a business that wants to grow and establish itself on the market.
These costs can have significant repercussions on the company balance sheet and only by reducing them, together with more advantageous warehouse management, can more efficient productivity be achieved.
Effective warehouse management: this is why it is a key factor for company growth
Why is it important to maintain top quality, performance and efficiency levels in the warehouse, minimising costs as much as possible and reducing mistakes at the same time?
For one thing, poor warehouse management will not only slow down processes having to do with goods moving in and out, it can also compromise relations with end customers who, if they are not satisfied with the the product they receive (for example, why was the wrong product delivered or why was it damaged) or if they are disappointed in the service they got (for example, why was the product delivered late) might not be inclined to buy from the same company and may want to turn to others.
This is without considering that disorganised warehouse management could result in a waste of capital that could be better spent elsewhere, perhaps for on-the-spot investments that could further help the business and stimulate and bolster its growth even more.
But how can we achieve more efficient warehouse management?
Efficient warehouse management and cost reduction: where do we start?
Lowering costs is definitely one of the first things to do if you want to optimise warehouse logistics.
A company that aims for an optimal management of its own warehouse must first do everything to avoid waste and reduce mistakes to a minimum; luckily there are many ways to reach this goal, while increasing organisational efficiency at the same time.
Focussing on new technological solutions and investing in management software capable of effectively managing all warehouse activity, taking advantage of process automation, can be that extra mile that makes the difference.
So can taking into account statistics relating to products entering and leaving the warehouse so supplies can be kept under control, learning how to order the right amount of merchandise and thus lowering costs related to warehousing activities.
One great way to coordinate all these aspects to achieve greater organisational efficiency is definitely to equip your company with new automated vertical warehouses.
What role automated vertical warehouses play and why investing in automation is worth it
Deciding to invest in automated vertical warehouses is definitely a winning solution for companies with grand ambitions and who want to increase their organisational efficiency.
The reason? There is no better way to automate and speed up product loading and unloading operations and merchandise movement, reducing all possible error to a minimum.
Because they take advantage of cutting edge technology, automated vertical warehouses are actually very easy to set up and can be used confidently by workers already in the company: no need to employ new, qualified personnel.
Carrying out operations more accurately, a considerable decrease in mistakes and damage, maintaining top procedure reliability standards: these are some of the advantages you get by adopting automated vertical warehouses, and we can also add the possibility of tracking merchandise, keeping stocks and inventory under control in real time, and monitoring the current stock status.
How to increase organisational efficiency thanks to automated vertical warehouses
Improving your business performance while lowering costs at the same time is no longer a dream with automated vertical warehouses.
These installations are actually based on using innovative software that can be directly integrated into company IT systems, and they allow storage and picking of a large variety of products, saving both time and space taken up on the ground.
In order to be truly competitive on the market, a company has to be able to manage merchandise storing and picking operations as efficiently as possible; it has to be able to process and handle orders promptly and accurately so customers' needs are fully satisfied and their expectations are not let down.
And automated vertical warehouses are the best solution for managing logistics activities with top efficiency and speed.
Versatility and flexibility: the two main qualities of automated vertical warehouses
One of automated vertical warehouses' best qualities is their versatility: these solutions can easily be adopted by all companies and they adapt very well to any sector. Thanks to simpler, faster and safer merchandise handling, all pick up and storage operations can be performed easily by staff, who can also benefit from the excellent ergonomics that really are on a human scale.
Another important feature that makes automated vertical warehouses the ideal solution for improving organisational efficiency in a company is their flexibility. If up to a few years ago only large companies found it convenient to install automated warehouses, today even small companies are in a position to be able to invest in automation. And the reason can easily be figured out: the costs needed to invest in them aren't what they used to be.
Automated vertical warehouses VS Learning curve
Notwithstanding the many advantages of automated vertical warehouses, the idea of investing their own capital still intimidates many companies. Many small and medium companies, who often deal with budget problems and don't always have many available resources, are changing their minds and have caught on that focussing on them is really worthwhile.
Apart from the strong points that we already know about, automated vertical warehouses also have an easy learning curve. They are so well built that personnel really need very little time to learn how to use them well without running into particular problems.
While the warehouses use technologically advanced solutions, they turn out to be very intuitive and easy to use, and learning how to use them can be represented by a classic curve: the average cost of using an automated warehouse tends to decrease according to the cumulative time they are used.
These installations are thus an excellent investment, especially for those companies that aim to optimise their production efficiency in the long term.
How to optimize picking operations?
Picking is the heart of any warehouse, and it is an activity that must be designed and organized very carefully. Download our in-depth analysis on how to optimize picking.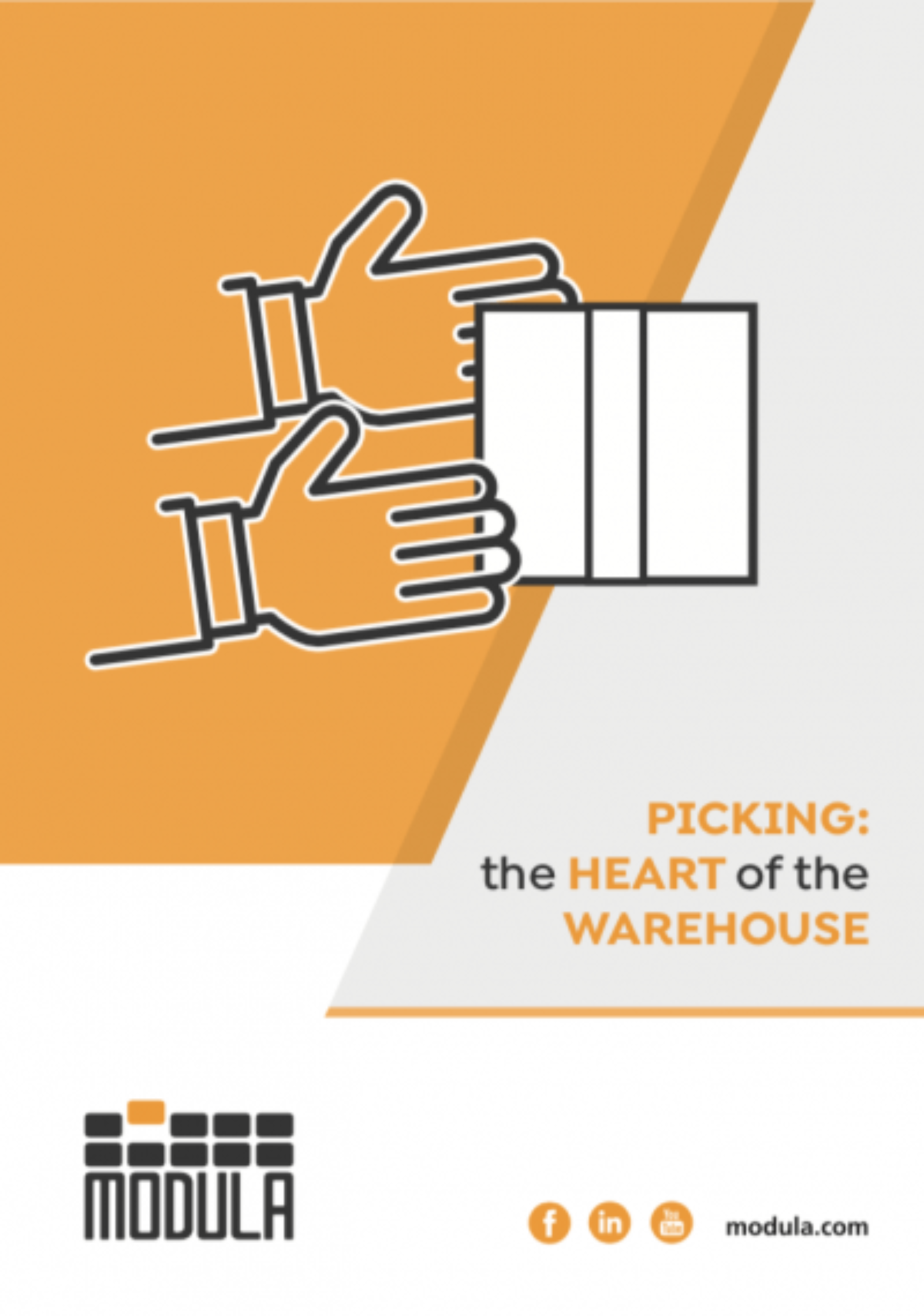 Sign up to stay updated on the latest published articles