Our Spanish subsidiary in Castellón has expanded its headquarters in recent months by building a new warehouse/showroom of over 400 square metres.
A useful space to organise demos and events with customers and to show live how our automatic storage systems work.
First two Modula Lift were installed, with thousands of applications worldwide remains the most reliable and advanced vertical automatic warehouse model on the market.
Then it was the turn of the Modula HC horizontal carousel, which is particularly suitable for environments with particular geometries, architectural obstacles or low ceilings, where it is not possible to use the vertical system.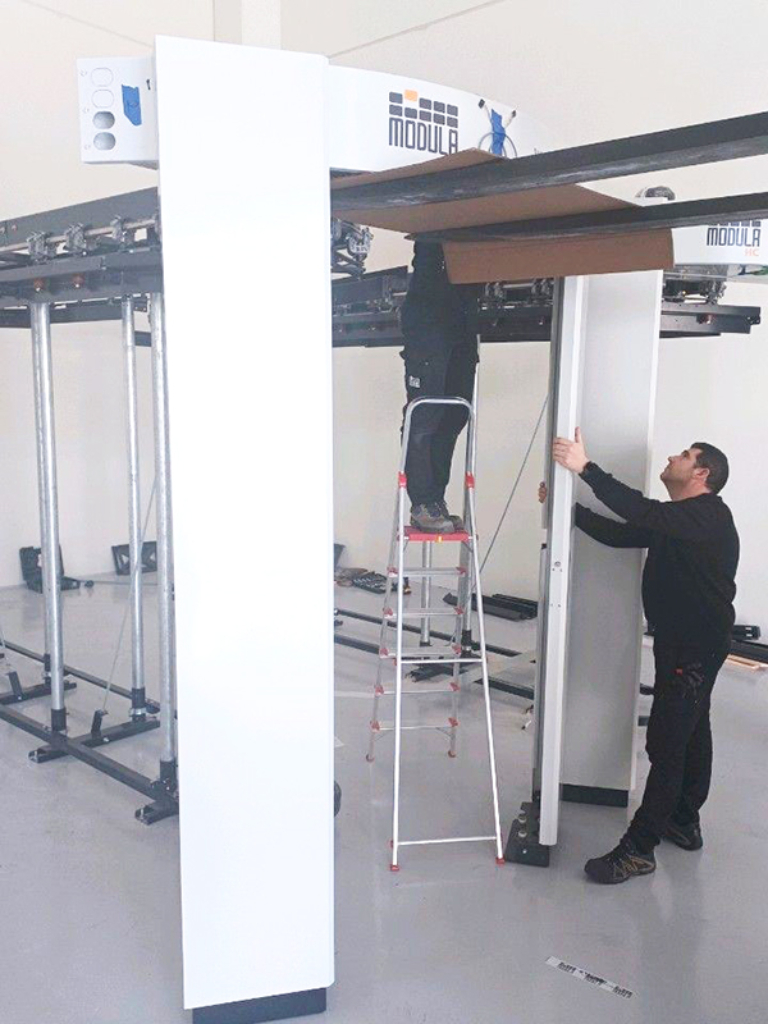 What are the advantages of using the Modula HC horizontal carousel?
Following the "goods-to-person" concept, the products are delivered directly to the operator, eliminating any waste of time compared to traditional manual picking
methods.
Products are stored and organized in a compact and high density storage area.
REDUCED RISKS AND IMPROVED ERGONOMICS
The operators work in an ergonomic position while the safety systems prevent any contact with the moving parts of the carousel.
QUICK RETURN ON INVESTMENT
The ROI ranges between 6 and 18 months, depending on the size and characteristics of the design.
COMPLETE TRACEABILITY AND INVENTORY IN REAL-TIME
All picking operations are monitored and documented, enabling full traceability of orders and stock levels.
FLEXIBILITY FOR EVERY STORAGE NEED
The management of the carousel units as well as the distance between the shelves for the bins can be easily adjusted to adapt them to changing product mixes or to meet temporary needs.
Thanks to the visual picking aids, operators are able to quickly identify which and how many products to pick. This method reduces human error, increasing accuracy to over 99%.